Relay for Life 2011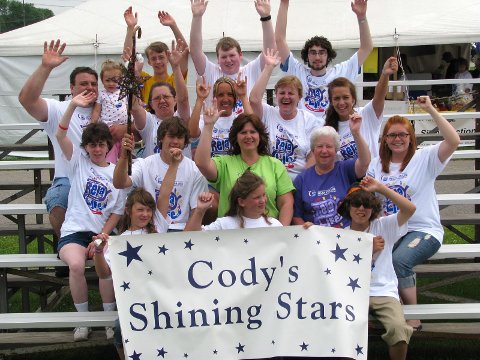 Monroe Trojan Robotics is a proud supporter of the American Cancer Society. For the past 3 years, we have participated in our local Relay for Life to support more birthdays and less Cancer. This year's Relay is June 4, 2011 at the Monroe County Fairgrounds.
We've joined up with the team Cody's Shining Stars, in remembrance of Cody Warzecha and several other people lost to Cancer. Their team page is located at this here.
If you would like to donate to this cause, please click the banner below. Any amount would be greatly appreciated.